March 28 2017- Watch this amazing video of the Migos teaming up with the Roots and Jimmy Fallon in this musical master piece!
March 8 2017- At this point we feel like the Migos can pretty do anything. Watch them turn this childrens book into a radio smash! Lol
March 8 2017- Where did it all start for the trend of rocking 24k gold in your mouth.
January 27 2017- Check out this recap of our experience at Art Basel Miami!
November 28 2016- Our founder recently sat down to discuss how he started Ninety6, some resources that he has used, and what it's like being running a company and being in school.
November 12 2016- You thought all he could do was act? Shia Labeouf back up his virial freestyle with come up to murder the 5 fingers of death on Sway in the morning. I think he shocked us all with his skills but then again you never no what to expect with him. He even called out Lil Yachty and Drake. Do we have an upcoming diss drake? This is a must watch!
1.) The Get Down(Nelfix)
2.) Atlanta(FX)
3.) Marvel's Luke Cage(Neflix)
October 4 2016- We've had a lot of time on our hands lately allowing us to catch up on all of our series, and there has been a lot of great things to watch that's influenced a lot of Hip Hop Culture. We wanted to bring you guys our Top 3 seriers that you need to watch ASAP!
October 3 2016- Meek Mill has not been shy to the media lately seemingly being into some type of beef with a new rapper everyweek. He decided to air out his frustrations in a freestyle were he talked about rappers Drake, The Game and others that he has not been on good terms. He most definetly did not take a L for this one it was actually dope. Check it out above.
September 19 2016- It looks like NFL pro bowl running back Marshawn Lynch is enjoying his retirement after all. Lynch nicknamed BeastMode decided to test his animal instincts in this episode of Running Wild and it is absolutely hilarious. Marshawn has always been an interesting person when in front of the camera and this episode is no different. I don't know who put this together but we thank you for bringing this comedy to the world.
September 14 2016- Just wanted to share this funny video of a web series called questions where they asked regular people simple questions that the average America should know. You are going to be shocked about how little these people actually know about things that they interact with on a dailly basis. Check it out and get a couple laughs!
September 13 2016- Another trailer for the Tupac biopic has been released and it is looks very interesting. With all the hype that this movie have built up we are getting even closer to the actual release date. Can this live up to Straight outta Compton? Only time will tell. Check it out and make sure you go see it November 11
September 8 2016- With great reviews across the board it seems that Donald Glover new series Atlanta is the real deal. Only after watching the first episode the show is funny but has some serious messages hidden inside. Make sure you watch the seriers every Tuesday at 10pm(EST)
September 6 2016- One of the top hip hop duo's in the game Rae Sremmurd sit down for this hilarious interview rating random things OVER/UNDER. As you should know by now anytime they sit down in front of the camera their personalities will make it something to remember. Check out this funny video above.
August 28 2016- With the recent announcement of a new version of the Yeezy boost coming later this year the media and fans around the world have been marking their calenders awaiting their chance to try to get a pair. Jimmy Kimmel decided to join in on this hype and convince people walking around that a pair of ebay sneakers were the new Yeezy's! Suprisingly it worked and someone went as fair as saying they would pay $700 for the sneakers. Check out this hilarious video above. Lmao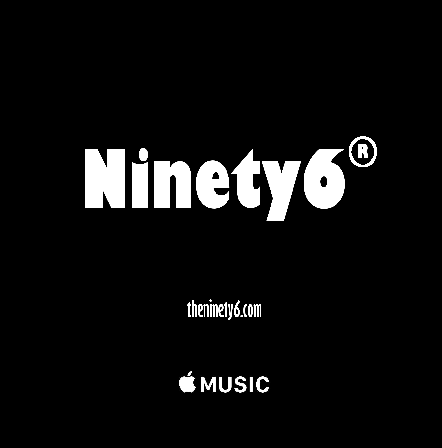 August 22 2016- To immerse our viewers better into the stories we tell with our collections we decided to team up Apple Music to create an innovative experience were our users can enjoy playlist curated by our team to coincide with each collection. This gives our consumers a better understandig of the stories giving them a sense of connecting through this style of transmedia story telling.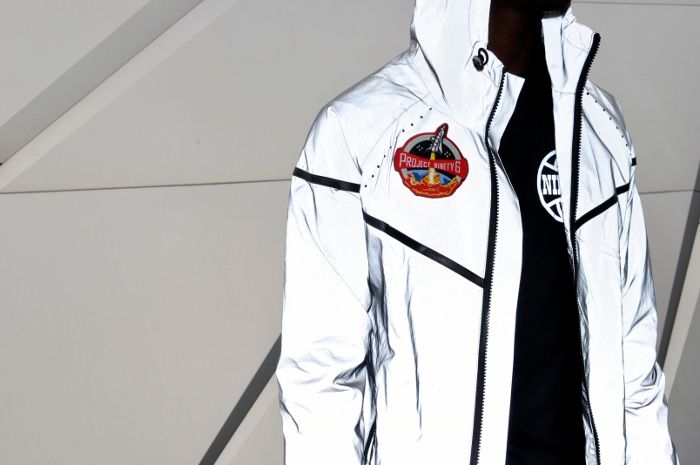 July 29 2016- Due to the high demand of the reflective jackets we are taking steps to unsure everyone has an equal opportunity to get one. This being said we are doing an early release pre-order for the jackets only and you can subscribe to the list to get an email once they are in stock here: Project Ninety6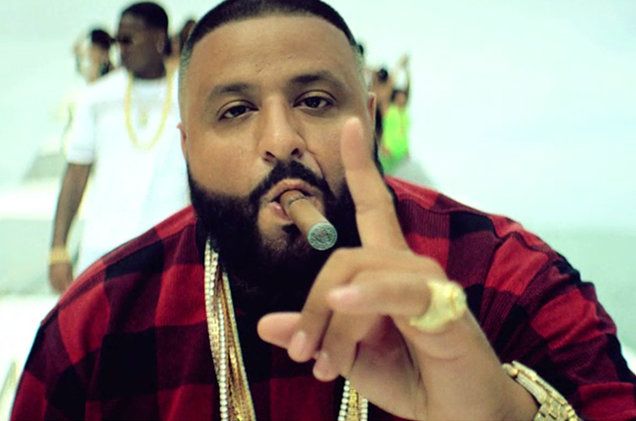 July 25 2016- Dj Khaled has self proclaimed himself the king of the athlems so we decided to take some time and look back at all of his past hits. He did have some of my most memorable songs I can remember singing as a kid in the gym of my old middle school lol. So here is some of his best from the past and the present from our Soundcloud(theninety6).
July 14 2016- One of the best interviews of this year! We had to post this in case you guys forgot. PUT SOME RESPEK ON MY NAME!
July 11 2016- Kevin Hart made his annual stop at the breakfast club but this time he gave us some gems about his successful business life. This interview was very inspiration suprisingly from Kev so we decided that this was something that you might need to hear on this Monday.
July 7 2016- Since dropping his first full project "There's Alot Going On" Vic Mensa has been on a tear hitting up every radio station giving us freestyle after freestyle but it seems he always saves his best for L.A Leakers. These bars he's spitting on Schoolboy Q's "that part" is straight fire!
July 5 2016- You ever wondered if your favorite player actually sees all the hate tweets they get on twitter? Well thanks to Jimmy Kimmel you get the chance to see them read the worst tweets they could find about them and see their reaction this should be fun lmao!
June 25 2016- Special Cloth Alert! The king of snapchat Dj Khaled just blessed all his fans with some cloth talk and hot wings on the show Hot Ones. He coudn't make it all the way through but who cares when DJ Khaled is talking you are sure to get a few laughs and smiles out of it lol.
June 23 2016- Comedic icon Kevin Hart has been taking the world by storm with his stand up comedy now it seems like it's a new movie staring him every week! On top of that he has just been awarded his own shoe by Nike say what?! Kevin Hart barely five feet got his own shoe. As shocking as it sounds it makes since, he has been going crazy with his workouts lately and is really on a mission to inspire regular people to do the same. So even though he is not the athletic freak like LeBron James he represents the athlete we all can obtain. P.S the shoe is actually dope!
June 20 2016- Like everyone else on this planet! I could never decipher what in the hell desiigner was talking about on his hit single Panda! Luckily he has heard our complaints and decided to sit down and end this questioning once and for all. He reads and gives a full analysis of every lyric so we finally can stop arguing about what he says. THANK YOU!
June 15 2016- Ride sharing has become one of the coolest things to do for this generation. It has somewhat became normal to use your phone to call for a ride to a place in seconds. So Lyft teamed up with Shaq to be apart of this frenzy. In this episode of Undercover Lyft Shaq dressed up in some ridiculous customes and drove some lucky people to their destinations. What's amazing is some of them really didn't know who he was lol! I don't if these people never watched basketball or they weren't paying attention but it was entertaining.
June 6 2016- 2 Chainz is one of the hottest rappers out of Atlanta, being known as the king of features and hooks you can almost hear his name on every hot song coming out right now, but we found a hidden talent that he has! As the host of the web show Most Expensivest Shit. He is a natural and hilarous and the amount of money spent for these items is down right crazy! This episode he tries a $295 burger! You read it right $295 smh.
May 16 2016- If you guys ever wanted something that was easy to make but tasted amazing Tyler the Creator just provided us with the recipe to make the most amazing cinnamon waffles. Check it out here and let us know what you think.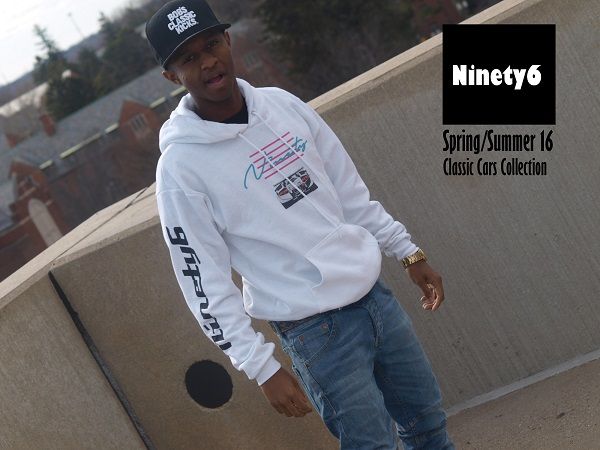 April 2 2016- Ninety6 Spring/Summer 16' Collection will be available to purchase online only on April 9 10:00 am EST. Preview Now
March 30 2016-If you want a girl that can cook then Kylie Jenner and Karreche are on your list. Both of these females are insanely popular on social media with millions of followers and so many ventures that I couldn't tell you all that they do. You would expect them to have a chef or eat out a lot with their busy schedules. This video is a must if two of your #wcw has the skills in the kitchen it would just make you droll over them even more.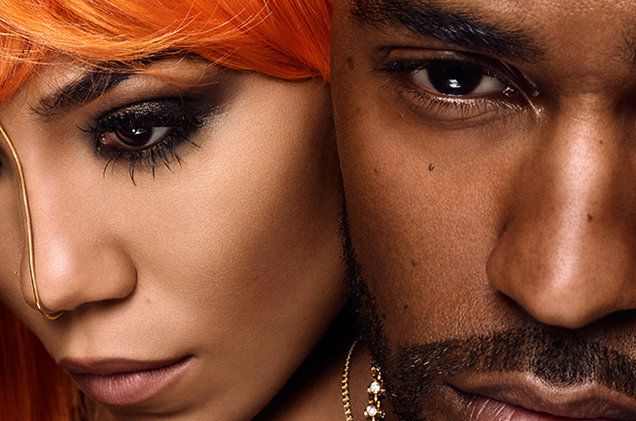 Tuesday March 29 2016- So we just got an announcement that Big Sean and Jhene Aiko is releasing a joint album very soon! This was long overdue because I have felt that every track that they ever worked on together was a masterpiece. I am actually exited to hear the new music, expect a lot of love and relationship advice with both of them singing back and forth. Just to prep you guys we wanted to let you hear some of their previous work. Enjoy!
Friday March 25 2016- Tyler and ASAP Rocky's not so serious freestyle that turned to actually be dope. The original song is off Kanye's TLOP but I think Tyler killed this and should have gotten a verse on the album. WHAT THE F##CK RIGHT NOW!!!
Tuesday March 22 2016- Kanye's newly signed artist Desiigner has taken the world by storm with his song Panda. Playing on every radio station nationwide this rappers success can be said to have happened out of nowhere from putting the song up on Soundcloud to performing shows at SXSW. With all his success their have been some controversy with his rapping melody sounding similar to Future and other southern artist. It seems like he really doesn't care watch above as Desiigner discusses his recent fame.
Sunday March 20 2016- So apparently Waka Flocka has some skills in kitchen baking pastries. He brought in Raury also to help him with this episode of Munchies to show you guys how to make vegan muffins? This should be interesting.
Thursday March 10 2016- #TBT: With the release of his latest collab album with Lil Wayne we wanted to reminisce where it all started for 2 Chainz. Titty boi being his initial name but didn't work for reasons we all know. 2 Chainz had his first taste of fame with duffle bag boy which featured Lil Wayne but he didn't become the artist we know him as until the release of his first major mixtape TRU Realigion, that's when I first became a fan of the Atlanta artist. This week I wanted to give the listeners the same feeling I did when I first found out about 2 Chainz! TRU!
Thursday March 3 2016- #TBT: With the approval of Hip-Hop legends like Nas and Kanye Chance The Rapper has been taking the industry by storm being featured on Kanye's new album and giving us arguably the best verse on the album we wanted to bring our readers some of his older work for this #TBT from his first Mixtape Acid Rap "I Got The Juice"
Thursday November 12 2015- #TBT: This week in our head to head matchup between the Hip Hop coast we have two of the hottest groups out A$AP MOB and TDE highlighted by two superstars in each with Kendick Lamar and Schoolboy Q with TDE and A$AP Rocky and A$AP Ferg with the MOB these two stack up against each other pretty well you decide who gets the nod for this week.
Thursday November 5 2015- #TBT: The battle is on with the upcoming Eastcoast -VS- Westcoast collection coming out we decided to give you guys a chance to compare two of our generations hottest rappers from each coast. Today we have matched up Joey Badass -VS- Dom Kennedy who are you taking?
Tuesday September 29 2015- With the recent release of our Corner Store collection we decided to give you guys an inside look on what it is like at a Corner Store, Luckily we had rap superstar A$AP Ferg already on top of it so we decided to repost and bring it to you guys straight.
Thursday July 23 2015- #TBT: With all the discussion going about 50 cent being broke(Wich I highly doubt it) I wanted to take some time to remember how good of an artist he was. 50 cent was one of the hottest in the game at a point in time and he deserved that spot the classic real street rapper coming from selling drugs to making millions off rapping. Listen to one of his classic hit here:
Tuesday, July 20 2015- Sorry for this late night post but I came across something amazing just now and I had to share it with you guys. Apparently Migos had a Live performance in partnership with audiomack which is cool but literally has nothing to do with what's cool. At first the Video starts off with some random guy asking musicians questions about Migos and they have no clue. The funniest question is when they asked who's your favorite composer and she replied Beethoven, He then responded asking if she had heard of Zaytoven LMAO! but back to the purpose of this post remember when Kanye did Late Orchestration if not take a listen now to experience one of the greatest live shows ever. Migos took a page out of his book and did a live Orchestra performance to Hannah Montana Weird right? It actually sounds Dope Listen to it Here:
Friday, July 17 2015- First off I would like to give a big shoutout to Meek Mill on having his first #1 Album on the Billboards. We have watched him from when he was rocking the braids battle rapping on the corner to the him tear the streets up with intro. He is truly an inspiration for our Youth in this generation.So today for our freestyle friday we are posting Meek still going at it even after the album's success and that's what we like the most about him. He never stops going for more. Listen to him rip these beats!
Thursday, July 16 2015- #TBT With all this drama going on with Lil Wayne and Birdman we decided to remind people when Weezy was considerd the best rapper in the game. Dubbed as the mixtape Weezy by Jay Z no one does it better than him. Listen as he rips Sure Thing.
Friday, July 10 2015- Once again we have our freestyle pick from Sway in the morning but this time it comes from an upcoming rapper Ezzy. He rips one of the hottest beats out commas and really gives Hip Hop fans something to grin about. With a cosign from the infamous Sway the youth is showing us Hip Hop is not dead.